Collection:
Search by Song:
Artist:
---
Demo Collection #28
New for 2016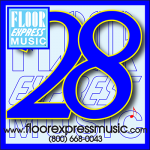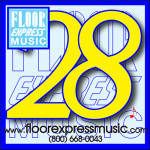 Demo #28 – Demo 28 is a two disc demo containing 88 pieces.  Volume 1 is a Pop and Variety demo with an emphasis on Pop, Hip Hop, Movie Trailers, Movie Themes, Electro Swing, Tangos, Bellydance and Techno house and club mixes.  Volume 2 continues with the addition of a wealth of variety – Big Band Swing, Latin authentic Mambos, more Hip Hop and and extended excursion into Movie Themes and Trailers from England, Germany and LA make this an explosive volume that is 48 routines long!
New Releases
Collection
#
Title
Artist
Style
Category
Demo
Time
NEW
01

Cantina Band

Cantina Band
Barry Nease
Movie Pop
Electro Swing
1:24
NEW
02

Stereotypes

Stereotypes
Barry Nease
Hip Hop
Street-Violin
1:25
NEW
03

Work From Home

Work From Home
Barry Nease
Hip Hop
Pop Orchestration
1:24
NEW
06

Carmina Burana

Carmina Burana
Barry Nease
Rock
Classical Orchestration
1:29
NEW
08

The Jungle Book

The Jungle Book
Barry Nease
Movie Theme
Soundtrack
1:25
NEW
10

Black & Yellow

Black & Yellow
Barry Nease
Hip Hop
Street-Violin
1:28
NEW
13

Wonderful Life

Wonderful Life
Barry Nease
Movie Pop
Orchestration
1:26
NEW
15

Juicy Wiggle

Juicy Wiggle
Barry Nease
Pop
Techno-Piano
1:28
NEW
19

Crazy=Genius

Crazy=Genius
Barry Nease
Swing
Pop Orchestration
1:24
NEW
23

Rolling Sky

Rolling Sky
Barry Nease
Electro Swing
Video Game
1:27
NEW
24

Little Swing

Little Swing
Barry Nease
Pop
Electro Swing
1:27
NEW
25

Light It Up

Light It Up
Barry Nease
Pop
Techno
1:28
If you're looking for a song that is not in the catalog, email Barry - barry@floorexpressmusic.com
New Songs
This is a complete list of the 88 new selections on Demo 28. You can listen to individual demos. Order from the list below or from the Songs page. Long version demos of the new songs are available at the Demo Downloads page.
Collection
#
Title
Artist
Style
Category
Demo
Time
Collection #28
06

Bundle Of Joy

Bundle Of Joy
Barry Nease
Movie Theme
Soundtrack
1:29
Collection #28
07

Art On Ice

Art On Ice
Barry Nease
Folk
Orchestration
1:24
Collection #28
08

Roundtable Rival

Roundtable Rival
Barry Nease
Pop
Orchestration-Violin
1:27
Collection #28
09

The Revolution In Tea

The Revolution In Tea
Barry Nease
Hip Hop
Classical Orchestration
1:26
Collection #28
11

Cry Me A River

Cry Me A River
Barry Nease
Big Band
Orchestration
1:28
Collection #28
12

Aladdin (Broadway)

Aladdin (Broadway)
Barry Nease
Broadway
Pitt Orchestra
1:27
Collection #28
14

Girls Girls Girls

Girls Girls Girls
Drums Of London
Techno
Special Remix
1:27
Collection #28
19

Writer's Block

Writer's Block
Barry Nease
Hip Hop
Orchestration-Piano
1:28
Collection #28
20

Lone Digger

Lone Digger
Barry Nease
Swing
Electro Swing
1:28
Collection #28
21

Booty Swing

Booty Swing
Barry Nease
Pop
Electro Swing
1:24
Collection #28
22

Bella Donna Twist

Bella Donna Twist
Barry Nease
Pop
Electro Swing
1:27
Collection #28
23

Infiltrado

Infiltrado
Barry Nease
Tango
Nouveau
1:24
Collection #28
24

Queremos Paz

Queremos Paz
Barry Nease
Tango
Nouveau
1:29
If you're looking for a song that is not in the catalog, email Barry - barry@floorexpressmusic.com