Floor Express Music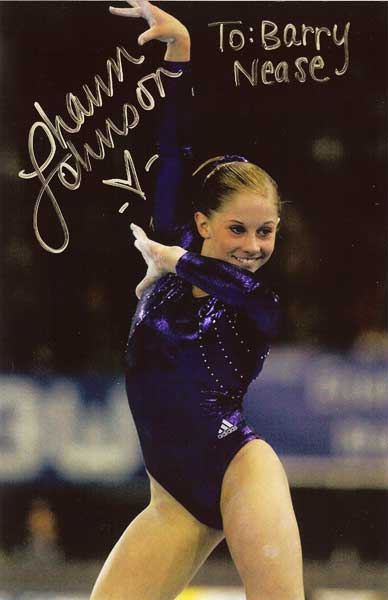 Floor Express Music produces specially arranged music for floor exercise. There are over 1700 selections featuring over 300 different artists from around the world. We import dance music from clubs in Europe, techno from England and Germany, authentic folk music played by master musicians in Hungary, Romania, Italy, Greece, China… Classical selections are performed by the finest orchestras in Europe. There are over 600 pieces performed by Barry Nease with his signature style of energy and musical excellence. Floor Express is the largest, most complete catalog of music for gymnastics.
Floor Express Music has a wide variety of songs in dozens of different styles. Each gymnast can choose the music that best suits her. There are 37 volumes of music available. Demo CDs are available for all volumes. Individual songs can be listened to and ordered at the Songs page. Demos of individual songs can be downloaded at the Demo Downloads page.
The entire selection is on a demo so you hear everything - beginning, middle, and end. You can choreograph and be certain the routine works before you buy a competition copy of the music. Demos are discreetly voiced-over so you can hear all the music clearly but, because of the voice-over, they cannot be used in competition.
Songs
Listen to demos of the entire catalog and order competition mp3s at the Songs page.
There is an excellent data base listing every song with over 90 style categories to help make your selection.
All songs are available in 6 different lengths to match the needs of your choreography.
New Releases
Our most recent music is at the New Releases page. New Releases can be ordered here or at the Songs page.

Demos
All Demo CDs can be ordered at the Demo CDs page. Demo mp3s of individual songs can be downloaded at the
Demo Downloads page.
Custom Music
If you are looking for anything that is not in the Floor Express Music catalog contact Barry Nease directly at www.barrynease.com.
All selections in our catalog are edited or performed by Barry Nease. Since 1980, Barry has worked with members of the US Team and with athletes from around the world. He was the composer and arranger for the Atlanta Olympics MAG 7 Gold Medal US Team. Athletes who have worked with him include Shawn Johnson, Aly Raisman, Catalina Ponar, Chellsie Memmell, Shannon Miller, Dominique Moceanu and Kim Zmeskal. Visit the Custom music page or www.barrynease.com for more information.