Collection:
Search by Song:
Artist:
---
New Releases
Collection
#
Title
Artist
Style
Category
Demo
Time
NEW
01

The Wanderer

The Wanderer
Barry Nease
50's
Piano-Big Band
1:27
NEW
08

This Is Me

This Is Me
Barry Nease
Movie Theme
Pop
1:24
If you're looking for a song that is not in the catalog, email Barry - barry@floorexpressmusic.com
Demo Collection #30 (New for 2018)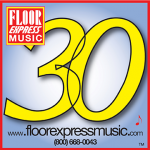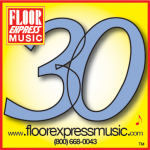 Demo 30 is my 2nd 2 Volume 100 piece demo – there is a LOT of music.  Volume 1 is a top 40 list featuring 22 Barry Nease pieces, special techno edits and some of the world imports – some of the pieces are extremely sophisticated – check out the 2 new tangos – very high level music. Volume 2 is a variety show featuring an in depth look at many different styles. There are extended groups of Movie Trailers and Movie Themes – both from LA and Europe. One of my favorite are the Mariachi pieces I found – crazy Trumpet playing.
Demo #30 Song List
---
Volume 1
Collection
#
Title
Artist
Style
Category
Demo
Time
Collection #30
02

Take Flight


Take Flight
Barry Nease
Pop
Violin
1:29
Collection #30
04

The Greatest Show


The Greatest Show
Barry Nease
Movie Pop
Hip Hop
1:29
Collection #30
07

The Champion


The Champion
Barry Nease
Pop
Orchestration
1:27
Collection #30
08

How Far I'll Go


How Far I'll Go
Barry Nease
Movie Pop
Film Orchestra
1:27
Collection #30
09

Fairly Odd Parents


Fairly Odd Parents
Barry Nease
TV Theme
Studio Orchestra
1:22
Collection #30
11

Revolt (Violin)


Revolt (Violin)
Barry Nease
Pop
Violin
1:27
Collection #30
13

Kingdom Dance


Kingdom Dance
Barry Nease
Movie Theme
Film Orchestra
1:26
Collection #30
16

Fast Escape


Fast Escape
Frederick Jason Kron
Techno
Trailer
1:22
Collection #30
17

Feel It Still


Feel It Still
Barry Nease
Pop
Orchestra
1:25
Collection #30
19

Incantation


Incantation
Barry Nease
Ecl Pop
Eclectic
1:28
Collection #30
20

Malibu Sunset


Malibu Sunset
Barry Nease
Hip Hop
Violin
1:28
Collection #30
22

Alien Preditor


Alien Preditor
Benoit Pierre Grey
Trailer
Drums
1:23
Collection #30
23

Clockwork Sands


Clockwork Sands
Benoit Pierre Grey
Trailer
Arabian Voice
1:27
Collection #30
25

Flower Duet


Flower Duet
Barry Nease
Hip Hop
Classical
1:29
Collection #30
27

Jungle Book Medley


Jungle Book Medley
Barry Nease
Movie Theme
Soundtrack
1:25
Collection #30
28

Ooh La La Land


Ooh La La Land
Frederick Jason Kron
Electro Swing Trailer
Piano
1:22
Collection #30
29

The Set Up


The Set Up
Jeff B Fisher
Electro Swing
Horns
1:20
Collection #30
31

Cosmic Symphony


Cosmic Symphony
Timo Spekkens
Movie Theme
Soundtrack
1:25
Collection #30
32

Raksa 'annab'a


Raksa 'annab'a
Emad Sayyah
Bellydance
Classic
1:23
Collection #30
35

Yerba Buena


Yerba Buena
Rafa El Tachuela
Flamenco
Guitar
1:23
Collection #30
36

Tango Marica


Tango Marica
Tango Siempre
Tango Nouveau
Classical
1:27
Collection #30
37

El Enterriano


El Enterriano
ZUM
Tango Nouveau
Classical
1:29
Collection #30
38

The Big Drop


The Big Drop
Steve E. Williams
Techno
Electronic
1:22
Collection #30
39

End Zone Groove


End Zone Groove
Ryan Curry Franks
Hip Hop
Drumline
1:26
---
Volume 2
Collection
#
Title
Artist
Style
Category
Demo
Time
Collection #30
42

Turn Up The Fun


Turn Up The Fun
Frederick Jason Kron
Pop
Rock
1:25
Collection #30
43

Rock Philharmonic


Rock Philharmonic
Timo Spekkens
Movie Theme
Choir Orchestra
1:25
Collection #30
44

Secret Passion


Secret Passion
Markus Zierhofer
Movie Theme
Choir Orchestra
1:24
Collection #30
45

Instant Victory


Instant Victory
Frederick Jason Kron
Movie Theme
Power
1:23
Collection #30
48

With A Smile


With A Smile
Glyn M Owen
Pop
Zydeco
1:22
Collection #30
49

Faithfully


Faithfully
Howie
Rock
Electric Guitar
1:21
Collection #30
50

Energy Level


Energy Level
Michael Cozzi
Rock
Electric Guitar
1:24
Collection #30
52

Hizzi hazzi


Hizzi hazzi
Emad Sayyah
Bellydance
Drums
1:24
Collection #30
53

The Mothership


The Mothership
Timo Spekkens
Movie Theme
Soundtrack
1:27
Collection #30
54

Run Gringo Run


Run Gringo Run
Movie Theme
Soundtrack
1:25
Collection #30
55

Hermosa Charra


Hermosa Charra
Rene Byron Brizuela
Mariachi
Mexican Trumpet
1:23
Collection #30
56

Chaparrita De Zapopan


Chaparrita De Zapopan
Rene Byron Brizuela
Mariachi
Mexican Trumpet
1:20
Collection #30
57

Secret Plan


Secret Plan
Movie Theme
Film Orchestra
1:27
Collection #30
58

Pandemic Rising


Pandemic Rising
Kurt Oldman
Trailer
Drums
1:24
Collection #30
60

Dance Wonder


Dance Wonder
Jordi Anez
Techno
Tramce
1:21
Collection #30
61

Explosion Latina


Explosion Latina
Rene Byron Brizuela
Salsa
House
1:23
Collection #30
62

Mujer Sensual


Mujer Sensual
Rene Byron Brizuela
Salsa
Accordian
1:27
Collection #30
63

Desert Crossing


Desert Crossing
Dominik Johnson/
Movie Theme
Soundtrack
1:18
Collection #30
64

Desert Beat


Desert Beat
Dominik Johnson/
Movie Theme
Drums
1:22
Collection #30
67

Golden Gate To China


Golden Gate To China
Marvin Bounds Gordy
Trailer
Eastern Drums
1:25
Collection #30
68

Samurai Vendetta


Samurai Vendetta
Marvin Bounds Gordy
Trailer
Eastern Drums
1:24
Collection #30
69

Strengthener


Strengthener
Trailer
Film Orchestra
1:25
Collection #30
70

Military Man


Military Man
Trailer
Film Orchestra
1:14
Collection #30
75

Gypsy Trap


Gypsy Trap
Hip Hop
Gypsy
1:26
Collection #30
76

Low Riderz


Low Riderz
Hip Hop
Vocals
1:26
Collection #30
77

Serenata Huapanga


Serenata Huapanga
Rene Byron Brizuela
Mariachi
Mexican Trumpet
1:28
Collection #30
78

Noche Tropical


Noche Tropical
Rene Byron Brizuela
Salsa
Latin
1:26
Collection #30
80

Actionated


Actionated
Trailer
Film Orchestra
1:23
Collection #30
82

Curious Stuff


Curious Stuff
Lawrence Oakley
Orchestration
Light
1:22
Collection #30
83

Sally's Saloon


Sally's Saloon
Gert Wilden
Ragtime
Piano
1:20
Collection #30
84

Prince Of Persia


Prince Of Persia
Marvin Bounds Gordy
Movie Theme
Eastern Drums
1:24
Collection #30
85

Power Of Congress


Power Of Congress
Glyn M Owen
Movie Theme
Orchestration
1:26
Collection #30
88

Deathmatch


Deathmatch
Movie Theme
Film Orchestra
1:27
Collection #30
89

You Should Run


You Should Run
Movie Theme
Film Orchestra
1:24
Collection #30
91

Hieroglyph


Hieroglyph
Kieran Jones
Techno
House
1:23
Collection #30
95

Gently Rising


Gently Rising
Lawrence Oakley
Orchestration
Light
1:21
Collection #30
96

Seven Dwarfs


Seven Dwarfs
Gert Wilden
Orchestration Pop
Light Classical
1:23
Collection #30
97

All Summer Long


All Summer Long
Glyn M Owen
Pop
Light
1:19
Collection #30
100

Simply Happy


Simply Happy
Andy Quin
Orchestration
Light
1:22