Collection:
Search by Song:
Artist:
---
This is a complete list of all the songs currently available.
Make selections in the Songs Database.
TO LISTEN – Listen to demos of songs by clicking their demo link.
TO ORDER – Make your selection.
Select A Song Length
ADD TO CART (sends the selection to your shopping cart.)
Open the Shopping Cart and Proceed to Checkout.
Place Order
LENGTHS – Every piece is available in 6 different lengths.
Shorter lengths always keep the beginning and the end of the long version, removing repetitions while retaining as much variety as possible – that little part you love is in there.
If you are not sure about what length you need, ask your coach.
Long – Long versions are full length gym routines. Most are between 1:20 and 1:29 in length.
Medium – Medium lengths are between 1:15 and 1:20 sec.
Level 6 – Medium lengths are between 1:10 and 1:15 sec.
Short – Short lengths are between 1:00 and 1:10 sec.
Xcel – Xcel lengths are between 0:50 and 1:00 sec.
Bronze – Bronze lengths are just under 0:45 sec.
NOTE: All Demos are long versions. If you want the same length as the demo, order the long version. REMEMBER – you must, by rule, have an mp3 for competition.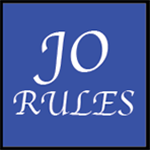 .