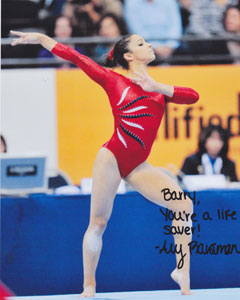 Songs - Listen and Order
This is a complete list of all the songs currently available through Floor Express Music.
Make selections in the Songs Database.
TO LISTEN - Listen to demos of songs selected by clicking their demo links. You can download mp3 demos at the Demo Download page.
TO ORDER - Select type of order from the drop down menu.
Click 'Order' to send your selections to the shopping cart.
Carefully follow checkout directions.
SONGS DATABASE
IF YOU ARE IN A HURRY - ORDER AN mp3!
mp3s are required for competiton - CDs are a thing of the past, slow to deliver and not necessarily the best quality for your music. The mp3 you will need to make from your CD may not be as high a resolution as the one purchased from us. If you need to burn a CD from our mp3, it will sound great!
LENGTHS - Every piece is available in 6 different lengths.
Shorter lengths always keep the beginning and the end of the long version, removing repetitions while retaining as much variety as possible. If you are not sure about what length you need, ask your coach. If you would like to hear shorter lengths, call Barry directly at (970) 668-5434.
Long - Long versions are full length gym routines. Most are between 1:20 and 1:29 in length.
Medium - Medium lengths are between 1:10 and 1:20 sec.
Level 6 - Level 6 lengths are between 1:05 and 1:15 sec.
Short - Short lengths are between 1:00 and 1:10 sec.
Xcel - Xcel lengths are between 0:50 and 1:00 sec.
Bronze - Bronze lengths are between 0:40 and 0:45 sec.
NOTE: All demos on Demo CDs and at the Demo Download page are long versions. If you want the same length as the demo, order the long version.
---
MEDIA - All selections are availble as HQ mp3s or CDs.
High Quality mp3s - You can have your music shipped directly to your e-mail - NO SHIPPING CHARGE.
HQ mp3s can be burned to CD from your computer and the sound quality will be excellent.
HQ mp3s are delivered by return e-mail in 1 to 2 days, excluding weekends and holidays.
CDs - CDs are individually burned on Macs for the highest possible quality. Please be sure to
check shipping methods and delivery times at the How to Order page.
Combination packages -
We have several packages that combine Long+Short+Medium+Xcel versions and CD+mp3 versions. These can be selected from the drop down menu when you add to your shopping cart.
IF THE TITLE OR ARTIST YOU SEARCHED FOR DOES NOT APPEAR TO BE IN OUR CATALOG... CONTACT barry@floorexpressmusic.com AND ASK ABOUT IT.